The beach is only two minutes from the villa, perfect for your enjoyment. The famous village of Ménéham is a must-see !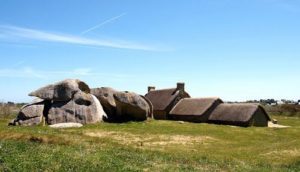 The villa is ideally situated for outings on foot or bicycle along the breton coast amongst the enchanting flora and fauna of the countryside.
Within 30 minutes of the villa you can discover the richness of the heritage of Finistère: the tallest lighthouse in the world at Plouguerneau on the Virgin Island, Kerjean castle, or St. Jaoua chapel at Plouvien, to name but a few.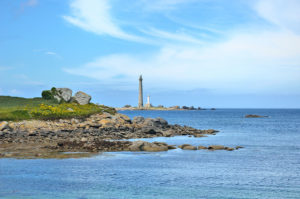 The port at the Aber Wrac'h (estuary) at Landéda is also a great day out by foot or kayak. If you have the energy you can even paddle to Stagadon isle.
Also within 30 minutes is the casino at Plouescat where you can take your chances on the slot machines and tables.
If you're willing to travel a little further there's the Crozon peninsula, the Monts d'Arrée, the valley of the saints, St. Matthew's point (pointe de St Mathieu) and the isles of Ouessant and Molène, perfect for a day wandering around outside.
Brittany is also an area with many delicacies. The crêperies will treat you to a cup of local cider and a crêpe (pancake) with numerous different fillings available, as well as sweet and savoury options. For foodies, "la butte" restaurant has a gourmet menu and is 10 minutes from the villa, in Plouider.